NATURAL OVERALL
FABRIC
Olive Oil Treatment Viscose Fabric
COMFORT
BAMBOO
CAMEL HAIR
COTTON WOOL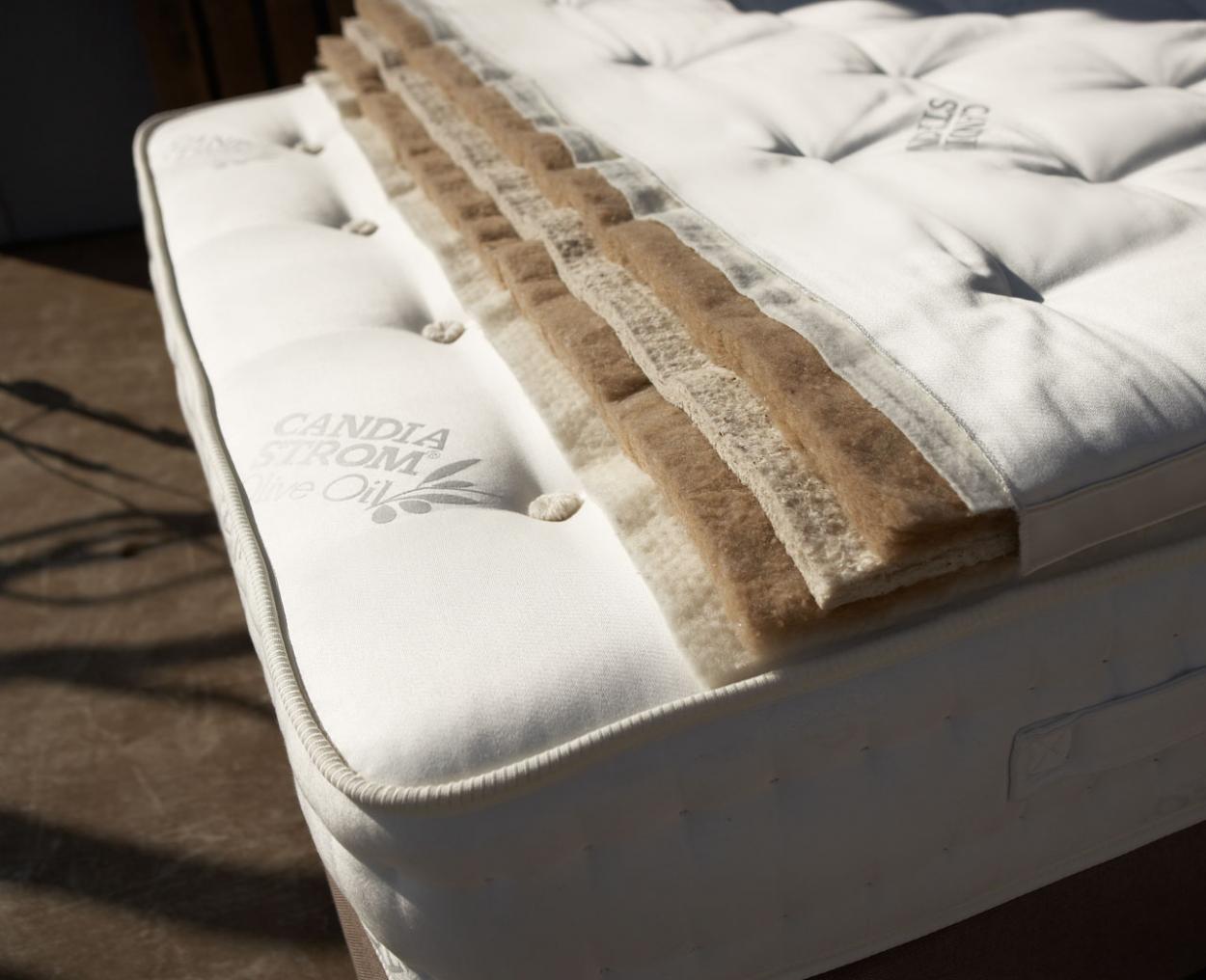 FABRIC
Olive Oil Treatment Viscose Fabric
COMFORT
BAMBOO
CAMEL HAIR
COTTON WOOL
4 cm
Olive Oil Treatment. A unique innovation, inspired by nature, made by Candia.
Worldwide, we are the only company that processes fabrics with olive oil, the most precious gift that has provided us generously the Mediterranean land.
Take care of Candia products, in order to be kept in perfect condition and maximize their lifetime.
Features
The handmade topper NATURAL OVERALL, is made exclusively with natural materials, to offer unique quality and comfort. Moreover, the specific treatment of the fabric with Olive Oil Treatment provides antibacterial protection and the beneficial properties of olive oil. This topper is perfectly combined with the handmade BODYFIX collection.
REQUEST OF INTEREST
REQUEST OF INTEREST
You may also be interested in