fabric
30% Tencel / 70% Recycled polyester (Eco Cycle)
Certification: OEKO TEX STANDARD 100 / Green first
comfort
7 stages of fabric
Cotton top pad
support
Wake up refreshed pocket springs
additional info
Side foam
Eurotop
Breathable fabrics all over the mattress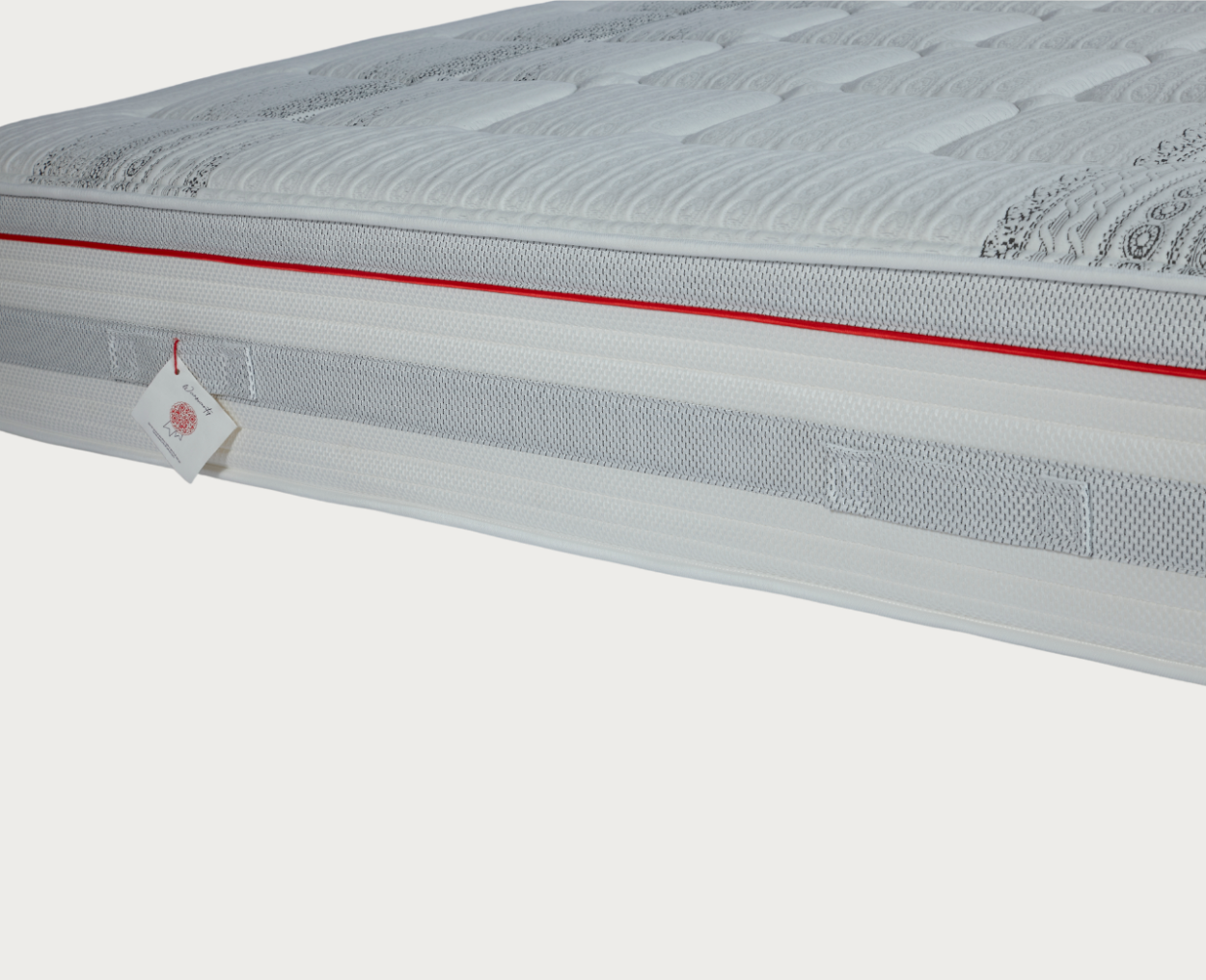 fabric
30% Tencel / 70% Recycled polyester (Eco Cycle)
Certification: OEKO TEX STANDARD 100 / Green first
comfort
7 stages of fabric
Cotton top pad
support
Wake up refreshed pocket springs
additional info
Side foam
Eurotop
Breathable fabrics all over the mattress
33 cm
Olive Oil Treatment. A unique innovation, inspired by nature, made by Candia.
Worldwide, we are the only company that processes fabrics with olive oil, the most precious gift that has provided us generously the Mediterranean land.
Take care of Candia products, in order to be kept in perfect condition and maximize their lifetime.
Features
Mattress PHAISTOS:
Multiple layers of materials that prove evolution. With a built-in top-mattress, the Phaistos mattress stands out in the Luxuriant Collection. WakeupRefreshedSupport is the system of dense, high and independent springs that offers the support you need. Above the springs you will find 3 layers of foamy materials and 4 more layers of soft materials from excellent quality acrylics and cotton! Its choice will impress, while your body will thank you. Every morning.
REQUEST OF INTEREST
REQUEST OF INTEREST
You may also be interested in